Often entrepreneurship and money for investment are not enough for those who want to open their own business.In this case, the franchises of brands, products or services are the ideal solution for those who want to become a successful businessman:it is the franchisee.
With a pre-formatted business, which must follow standards already specified by the company holding the brand, the entrepreneur can develop his business in strategic regions and also choose the branch of action.
For some time, the area of ​​toy stores has been an opportunity for many people who wish to open a franchise.Despite working basically with two peaks of consumption in the year – Children's Days and Christmas -, the children's toy market has gained space in Brazil due to the constant entry of imported goods that favored innovation in Brazilian industry.
There are several possibilities and many companies that wish to expand their brand throughout the national territory. Each has basic prerequisites for those interested in becoming franchisees and prices also vary greatly. Below, we list two examples of franchises, but if you wanted to do a more in-depth search, the tip is to look directly at the store that interests you most.
PBKIDS franchise
The company is interested in franking stores in regions that do not have their own stores or franchises.In addition, the site must have a minimum size of 150 square meters and the interested party must be willing to invest R $ 650,000.00 *, an amount that does not include the amount necessary to acquire the point.
Those who are interested in becoming a PBKIDS franchisee should send an email to sac@pbkids.com.br with the following information:city of interest for opening the store, information about the commercial point (address, location, footage, facade), registration data for analysis, brief resume of the interested party, additional information about the square or region for the opening of the store and also the reason for the interest in becoming a PBKIDS franchisee.
Franchise Zastras Toys
To open a Zastras Brinquedos franchise, the interested party must have an entrepreneurial profile, aim to set up their own business, dedication and commitment, affinity of work with children and identification with the branch.Total investments range from R $ 166,000.00 * and R $ 418,000.00 *, with the franchise fee, the architectural project and all other investments to open a business of this type.The franchise fee varies according to the size of the store:for environments of 50 and 100 square meters, the value is $ 40,000.00 *, for stores of 200 square meters, the price goes up to $ 50,000, 00 *.
Gallery
Learning Express
Source: www.franchisechatter.com
Learning Express Play
Source: learningexpress.com
About Us
Source: learningexpress.com
Learning Express Toys Celebrates its New Owners
Source: www.learningexpress.com
Toy Store Conversion Program
Source: learningexpress.com
Contact Us
Source: learningexpress.com
Learning Express Toys Celebrates a New Location in South …
Source: www.learningexpress.com
Toy Store Chain Stock Photos & Toy Store Chain Stock …
Source: www.alamy.com
Imaginarium franchise
Source: worldfranchise.eu
Reliance seals franchise deal with the world`s largest toy …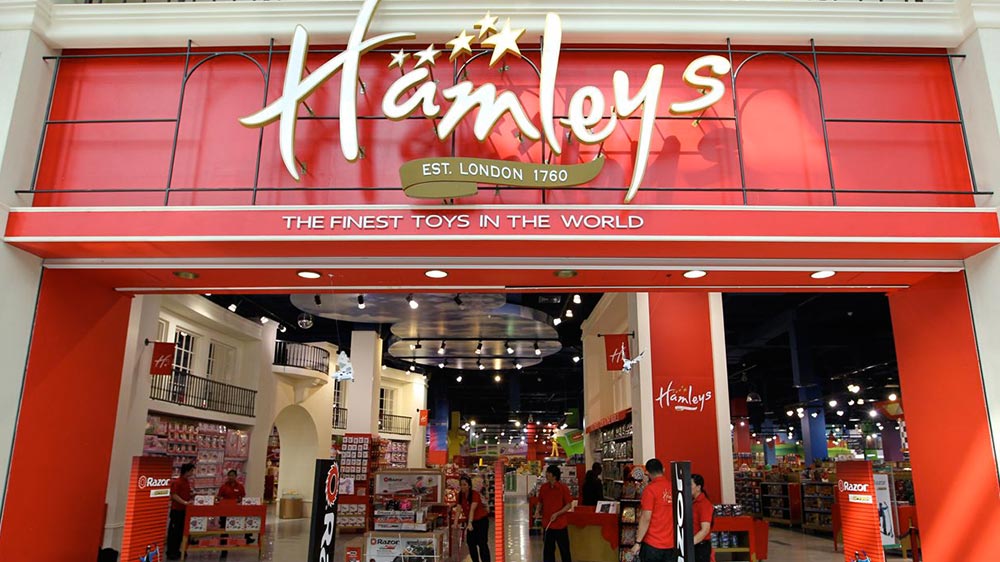 Source: news.franchiseindia.com
Why Learning Express
Source: learningexpress.com
Learning Express Sylvania & Maumee Share Plans For Holiday …
Source: www.learningexpress.com
Learning Express Toys Opens in Mt. Pleasant, SC
Source: learningexpress.com
Marketing Handbook Blog: "Toys to Life" Brand Franchises …
Source: marketinghandbook.blogspot.com
Creating a Community With Learning Express Marketing …
Source: learningexpress.com
Mother/Daughter Team Open Learning Express Toys Store in …
Source: learningexpress.com
About Us
Source: learningexpress.com
Left Field Wander: The Disney "Cars" Franchise
Source: leftfieldwander.blogspot.com
Franchise India
Source: usdollarstore.in
Founder & CEO Explains Why Local Toy Stores Are Thriving …
Source: learningexpress.com